Mineral Dredging involves the extraction of minerals that may have a substantial economic value from underwater deposits. A variety of material can be extracted from the seabed which include gold, tin (cassiterite), aluminium (bauxite), mineral sands (ilmenite, rutile, zircon), diamond deposits and rocks salts. The dredged materials are pumped to stock pile or processing or separation plant to extract the minerals from the sand.
MINERAL MINING DREDGING TOOLS
The ECTMarine cutter suction or plain suction are ideal for sand mining. If the material is free floating a plain suction dredger can be considered. The cutter suction dredger is the best solution if it's a hard soil type of material.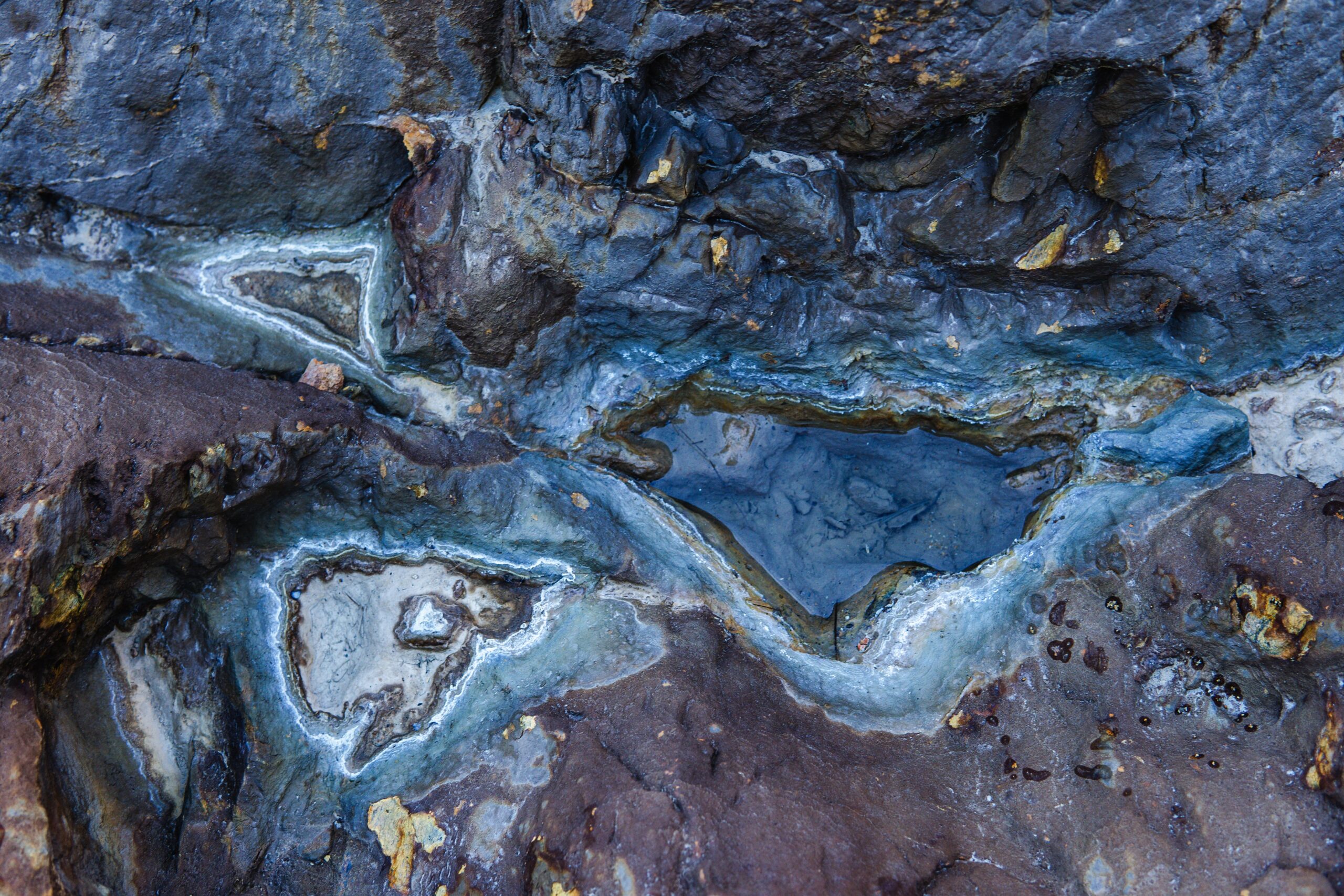 A top view of wet rocks in Rio Tinto mining park
Solutions for mineral mining Dredging