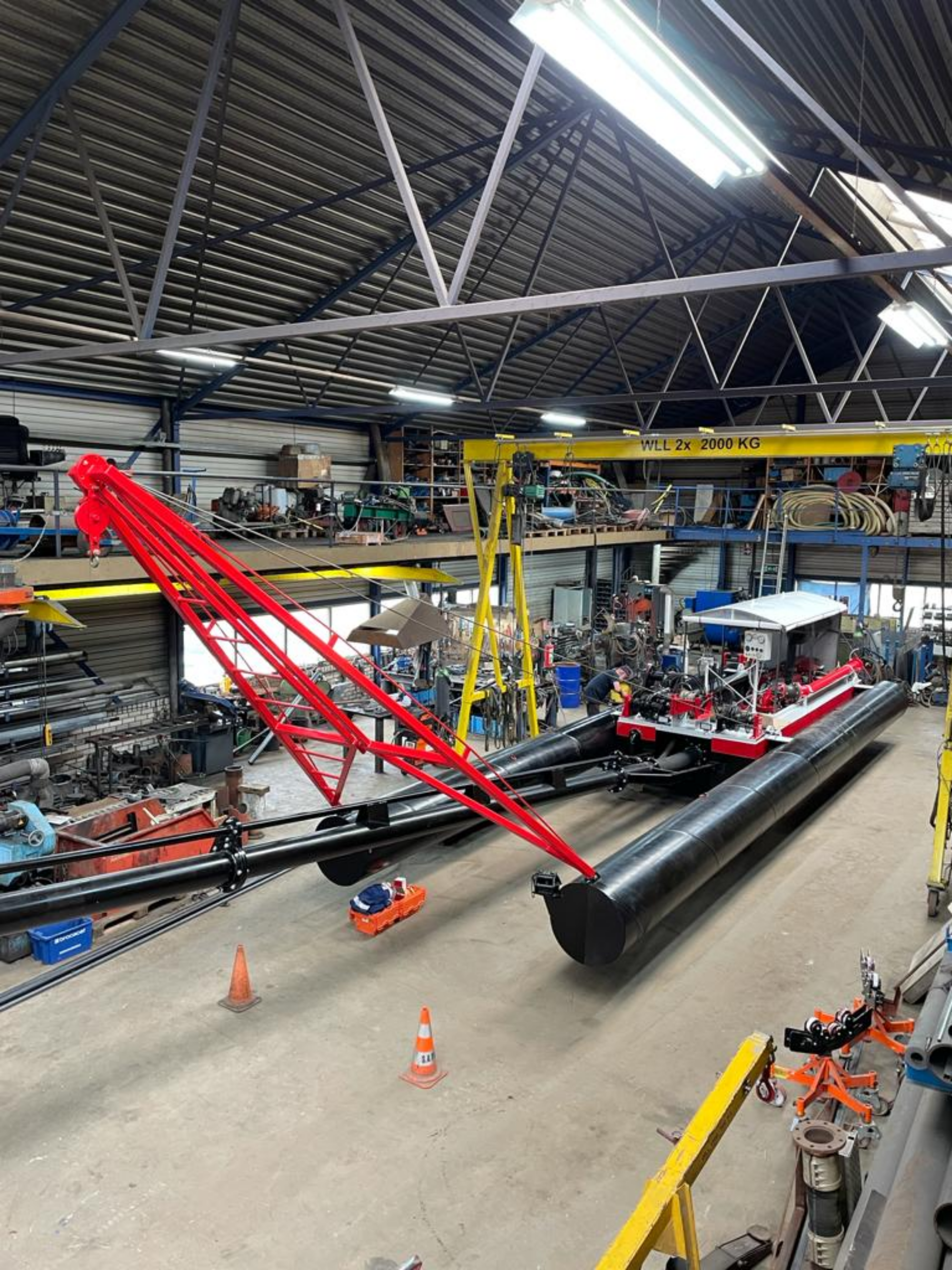 Oiltech Dredging Equipment is a supplier of dredge technology focused on the gold mining industry. Recently Oiltech has delivered a custom designed and build gold dredge to an African client.

The Gold Dredge is a large version in its kind, for an increased capacity and return on investment for the buyer. The gold dredge production is carefully tuned to the capacity of a floating screening plant connected to the back of the dredge. Additionally the design is focused on easy and economical maintenance, transportability and easy operation.

Oiltech has cooperated with ECTMarine for the design and delivery of dredge components, to ensure that the dredge performs most effective and efficiently using the latest dredge technologies.