MINE TAILING AND INDUSTRIAL LAGOON DREDGING
Mining operations produce large volumes of waste and debris referred as "tailings" that end up at the bottom of containment ponds and lagoons. It is essential to remove sediment in mining ponds to maintain water capacity. In many cases, these tailings have high value and can be dredged again and pumped to a dewatering or separation plant for reprocessing.
MINE TAILING DREDGING TOOLS
The ECTMarine cutter suction is ideal for mine tailing dredging if the material is a hard soil type. If the material is free floating a plain suction dredger can be considered.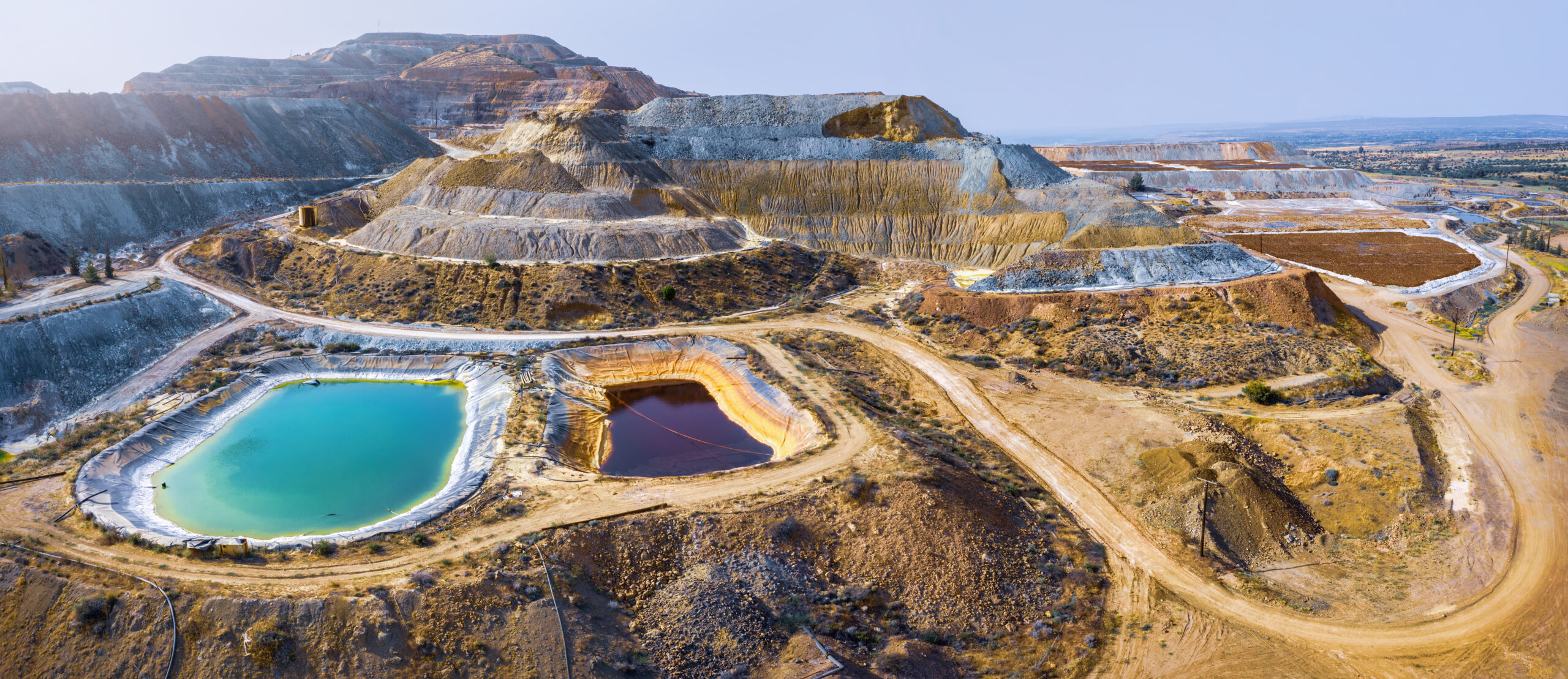 Aerial panorama of Skouriotissa copper mine in Cyprus with ore piles and multicolored pools
Solutions for Tailings Dredging